14 Days White Sand & The Blue Ocean Madagascar (Antananarivo 5N,Nosy Be 5N ,Tsarabanjina 3N)
Location: Madagascar :: Africa

Duration: 13 Nights / 14 Days

Package ID: 1253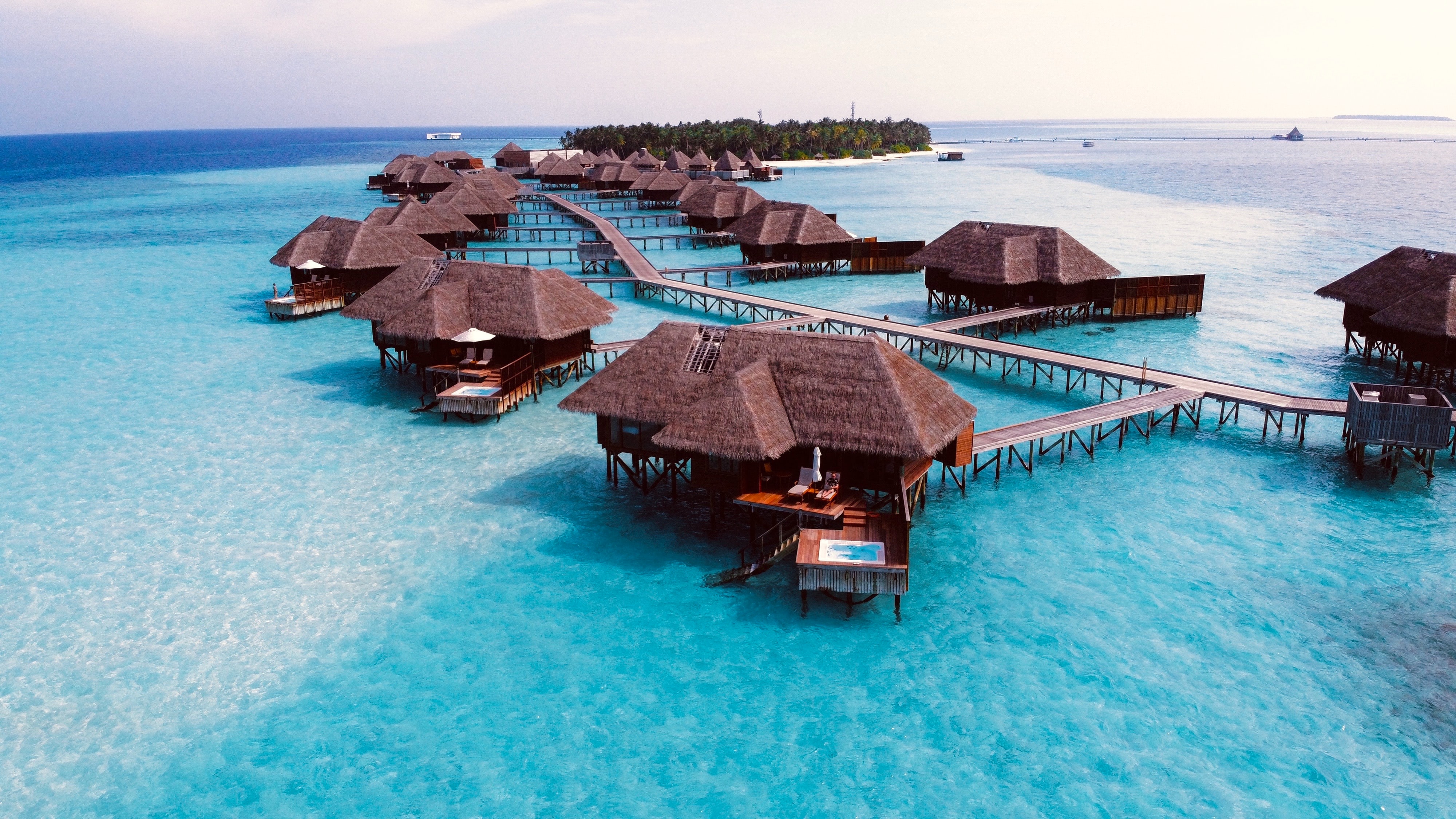 Madagascar officially the Republic of Madagascar and previously known as the Malagasy Republic, is an island country in the Indian Ocean, approximately 400 kilometres (250 miles) off the coast of East Africa.
Day 01
:
Arrival
Arrive at Antananarivo Airport. Upon arrival you will be met and assisted with currency exchange and then transferred to your hotel. Afternoon at leisure. Overnight in Antananarivo.
Day 02
:
Andasibe I
Today you will depart in your private vehicle with your professional English speaking guide and driver for the 4 hour road journey into the eastern rainforest reserves of Andasibe. The winding route takes you past a patchwork landscape of rice paddies and red earth hilltop villages. After a late lunch at your hotel, set off for your first walk in the Analamazaotra special reserve known for its rare orchids that bloom in the forest. Here you may catch your first sight of the Indri indri, Madagascar's largest lemur. In the evening take a night walk in the Mitsinjo community run reserve to spot nocturnal lemurs, leaf tailed geckos and chameleons. Overnight in Andasibe.
Day 03
:
Andasibe II
Today you will spend the day exploring Mantadia National Park. This is 20kms north of Andasibe and offers a much more rugged experience with steeper trails but exceptional rewards. In contrast to Andasibe it comprises of virtually untouched primary forests with just a few constructed trails. Here you'll have good chances of spotting the golden coloured Diademed sifaka as well as some indri (who, for some reason are darker than their Andasibe relatives) and black and white ruffed lemurs. The park also has some excellent bird watching including chances of seeing the scaly ground-rollers, pitta like ground roller and the red-breasted coua. Overnight in Andasibe.
Day 04
:
Antananarivo
Rise early this morning to the haunting calls of the indri for a final walk in Andasibe before starting the return journey to the capital with photo stops en-route. Arrive late afternoon at your hotel where you have the evening at leisure. Overnight in Antananarivo.
Day 05
:
Antananarivo- Nosy Be
You will be driven to the airport for your flight to the island of Nosy Be in the far north of the country. Nosy Be, meaning `Big Island`, is the gateway to this stunning archipelago. On arrival you will be met and driven to the departure point for the thirty minute journey by boat to Eden Lodge. Located on Baobab Beach on the mainland of northwest Madagascar, far away from the bustling busy island of Nosy Be, Eden Lodge is also Madagascar's only certified Green Globe hotel. Settle into your comfortable tented eco beach camp and enjoy the day is at leisure to relax on set out on foot to explore the natural scenery. Overnight in Nosy Be.
Day 06
:
Nosy Be
Explore the deciduous forests around the lodge looking for black lemurs, mouse lemurs and if you are lucky the curious looking aye aye. Twenty three spectacular baobabs are dotted around in the surrounding forest. Here you can see three different species of the 8 species of baobabs found in Madagascar. Swim with turtles, make use of the complimentary hobbiecat, windsurfs and sea kayaks, or arrange a river cruise in a big dugout to shower and bath in a waterfall and natural pool. Overnight in Nosy Be.
Day 07
:
Nosy Be- Nosy Komba
Fond farewells to your eco beach-camp as you transfer 15 minutes by boat to the island of Nosy Komba and the luxurious Nosy Komba Lodge.
Day 08
:
Nosy Komba
Nosy Komba is also known as Ambariovato, which translates as the `island surrounded by rocks`. An island covered in thick jungle rainforest, it plays home to many maki`s (ring-tailed lemurs) and Macaco (black lemurs), which you can also see at the Ampangorina Lemur Reserve. The island offers a truly rustic experience with no cars on the island, some superbly quaint and tranquil unspoilt villages like Anjiabe and a smattering of beaches and coves that remain beautifully untouched. Optional activities include- hiking through the forests, snorkelling, fishing, diving and excursions to the neighbouring islands in the archipelago.
Day 09
:
Nosy Komba- Tsarabanjina
After a leisure breakfast in the tropical gardens with ocean views, transfer by boat to Nosy be and rendezvous with the boat transfer to Tsarabanjina Island. Tsarabanjina Island is one of Madagascar's best kept secrets. Set amidst the Mitsio archipelago this is a mountainous island surrounded by beautiful white beaches, a real barefoot luxury island retreat.
Day 10
:
Tsarabanjina I
Enjoy two full days to enjoy Tsarabanjina. Tsarabanjina Lodge is a private island hotel with 25 uniquely constructed bungalows looking out on turquoise ocean views. A sand floored mezzanine bar and restaurant provide a perfect evenings relaxation whilst during the day the resident diving school provides just one of the islands many activities. Also indulge in optional activities such as walks to the top of the mountain for spectacular views, snorkelling, sailing, fishing, diving, and water skiing.
Day 11
:
Tsarabanjina II
Today take an excursion to the neighbouring islands in the archipelago. These beautiful islands are perfect for a romantic day-out. You can also try your hands at fishing or do some water skiing just for fun.
Day 12
:
Nosy Be
Depart your tropical paradise for the one hour boat transfer back to Nosy Be. Located on the northwest coast, just 8 kilometres off the mainland, the history of the 'Perfumed Island' of Nosy Be dates back to the 15th Century when the first Indian and Swahili settlers were thought to have arrived. Nosy Be is known for its vanilla, pepper and ylang-ylang infused air and brilliantly colourful sunsets. You will be taken on a guided excursion to Lokobe Integral Reserve to spot lemurs and the spectacular panther chameleon and then to your beach lodge for the final night of you Madagascar island hopping holiday.
Day 13
:
Nosy Be Antananarivo
Antananarivo. On arrival, time permitting you will be taken to Andravoahangy to discover the truly unique offerings at this artisans market.
Day 14
:
Departure
This morning you will be transferred to the airport for your onward flight home.
Accommodation in well-appointed rooms
Non-alcoholic welcome drinks on arrival
Morning tea, Buffet Breakfast
Airport Pick up & drop
All Major Sightseeing as per the itinerary
All transfers and sightseeing will be done on SIC basis
Exclusions
Drinks of any kind
Accommodation other than specified
Meal other than specified
Transportation other than specified
Personal nature expenses such-laundry-drinks-tips and anything not mentioned in "Cost Includes"
Flight + Visa Fees
Above rates are not valid during any major event and exhibition.

Above rates and dates are subject to change without prior notice.

Above rate would not club with any other promotion.

Child age will be considered as per hotel child policy so kindly confirm with our sales team before committing.

3.50 % GST will be extra.

All taxes inclusive are as on date. Any future hike will be charged extra.
CANCELLATION / REFUND POLICY
Date of booking to 30 days the cancellation charges will be 25% of the tour cost.
30 to 15 days - the cancellation charges will be 50% of the tour cost.
15 to 7 days - the cancellation charges will be 75% of the tour cost.
Less than 7 days - Total amount will be forfeited and no refund shall be given.
No show - Total amount will be forfeited and no refund shall be given.
Cancellation Policy is subject to change. It's purely depends upon the cancellation policy of respective hotels. In Peak seasons, Some hotels may charge 100% cancellation. Refunds normally take 10 working days after the cancellation request has been raised & transferred electronically to your bank account.